Blog Home
Back to School Tips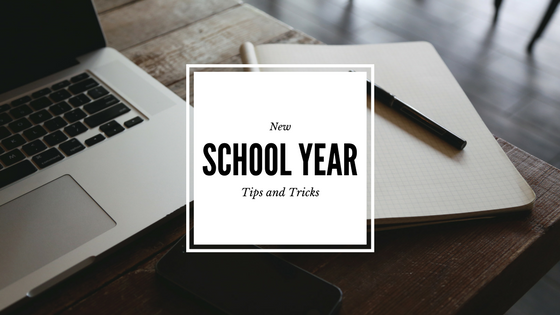 It's September, you've started a new semester of classes, and you're determined to make the grade. The Twin River Commons Monthly Blog is featuring a few back to school tips to help you manage your workload this semester. We've got school supplies, study tips, and some inspiration to help you get through the semester.
School Supplies
Make sure you've stocked up on school supplies. It's important to have access to the textbooks you need for your classes. Cut down on costs by buying electronic versions of your books, renting, or using interlibrary loan.
We recommend bringing your laptop or a notebook to your first class and then buying the rest of your school supplies after the first week. Highlighters, notebooks, and sticky notes are usually pretty safe bets when it comes to school supply shopping. Target is great place to buy your school supplies.
Study Tips
The Berkeley Student Learning Center has some awesome study tips and tricks. They recommend studying "difficult (or boring) subjects first." They write, "If your chemistry problems put you to sleep, get to them first, while you are fresh. Most of us tend to do what we like first, yet the courses we find most difficult require the most creative energy. Save the subjects you enjoy for later."
Always remember to take detailed notes for your classes. Create a study nook in your apartment. Review your notes for the day after class and then review your notes for the week on the weekend. Reviewing your notes often will commit them to your long term memory and make studying for midterms and the final exam much, much easier.
Inspiration
Embrace the near win by Sarah Harris
"We build out of the unfinished idea, even if that idea is our former self. This is the dynamic of mastery. Coming close to what you thought you wanted can help you attain more than you ever dreamed you could. It's what I have to imagine Elizabeth Murray was thinking when I saw her smiling at those early paintings one day in the galleries. Even if we created utopias, I believe we would still have the incomplete. Completion is a goal, but we hope it is never the end."
Do you have any study tips for us? Let us know in the comments. Thanks for reading our post and have a great month here in Binghamton, NY!