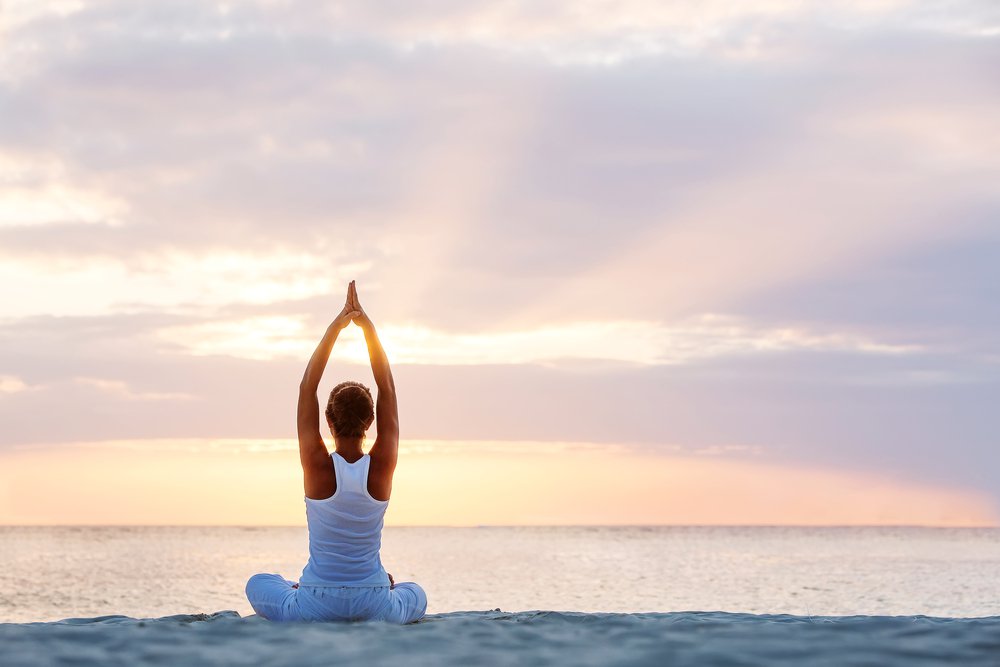 (Image credit: Salon.com)
The new semester is underway and while you're very excited to be back in Binghamton with your friends, the start of a semester can be incredibly stressful and overwhelming. Those feelings are nothing to be ashamed of and everybody experiences them, so we've made a list of our favorite ways to cope with the stress of a new semester.
It's important though, to note that whether you enjoy partaking in music, arts-and-crafts, or any other stress reliever on this list, your ability to manage stress will certainly be impacted by how much sleep you get, your diet, and whether you're able to maintain a healthy balanced lifestyle. That being said, if you're reading this, you're probably in in college, so let's be realistic. There's a good change you won't be doing any of those things, and even if you do, college can certainly be overwhelming anyway, so learning how to cope with your stress is usually a good plan.
---
YOGA-

Not only is the practice of Yoga incredibly healthy for the body, it's been shown to help clear the mind and improve cognitive abilities as well! Not sure where to get started? Youtube channels like Yoga with Adriene take the guesswork out of getting started with incredible guided sessions spanning anywhere from just over ten to more than forty minutes or even an hour, so there are programs to fit every schedule and experience level. All you need as far as equipment goes is a yoga mat which you can buy for not much more than the cost of a burrito at Chipotle. We love using Yoga to manage our stress and we hope you will too!

THE GREAT OUTDOORS- Going for walks, hiking in Binghamton University's nature preserve which is less than four miles from your apartment at Twin River Commons, or just sitting outside and reading while you enjoy the weather are all incredible techniques many people use to manage their stress levels. One of our favorite ways to do that is sitting back, closing our eyes, and listening some music in the beautiful outdoor courtyard here at Twin River Commons. Whatever your preference is, take advantage of the weather because studies like this one have linked sunlight and higher levels of...



MUSIC-

Whether you enjoy shouting the lyrics along with Kendrick Lamar's newest hits, or dancing to Tiesto, there is some music out there for everyone. Not only can it help take your mind off of your problems, studies suggest that certain types of music can actually be used to boost dopamine(the feel-good chemical) levels in the brain. So if you enjoy your music on the go, or sit back, close your eyes, and take it in in the bath with a glass of wine, pretty much everyone can fall into the magical bliss of their favorite tracks. Check out our favorite pair of headphones, earbuds, and bluetooth speakers!

ARTS AND CRAFTS- Whether you're experienced in the area of arts and crafts, or a complete novice, focusing your attention on the creation of something and using your hands can be an incredibly cathartic experience. Many youtube channels, like this one are incredible (free!) guides when it comes to learning new artistic skills and perfecting the ones you've already got! Another incredible resource is skillshare, a service which provides access to many courses which teach arts and crafts related skills adjust about everything else you could possibly want to learn for a small monthly fee. Regardless of how you learn though, arts and crafts are an amazing way to cope with the stress of your new semester! We can't wait to see what you create!



WRITING

Few activities bring about the calm and free state of mind that can often be acquired through putting thoughts on paper(or the screen of your typing device!). This can come about through writing short stories on one of the state of the art computers available for free to all residents in the Twin River Commons Genius Lab, hand writing original poetry, or even keeping a daily journal. Whatever method of writing you prefer, there's a good chance you'll enjoy the feeling of decluttering your mind and seeing your thoughts come to life before your eyes.
---
Thank you for reading! What are your favorite ways to combat stress? Comment Below!